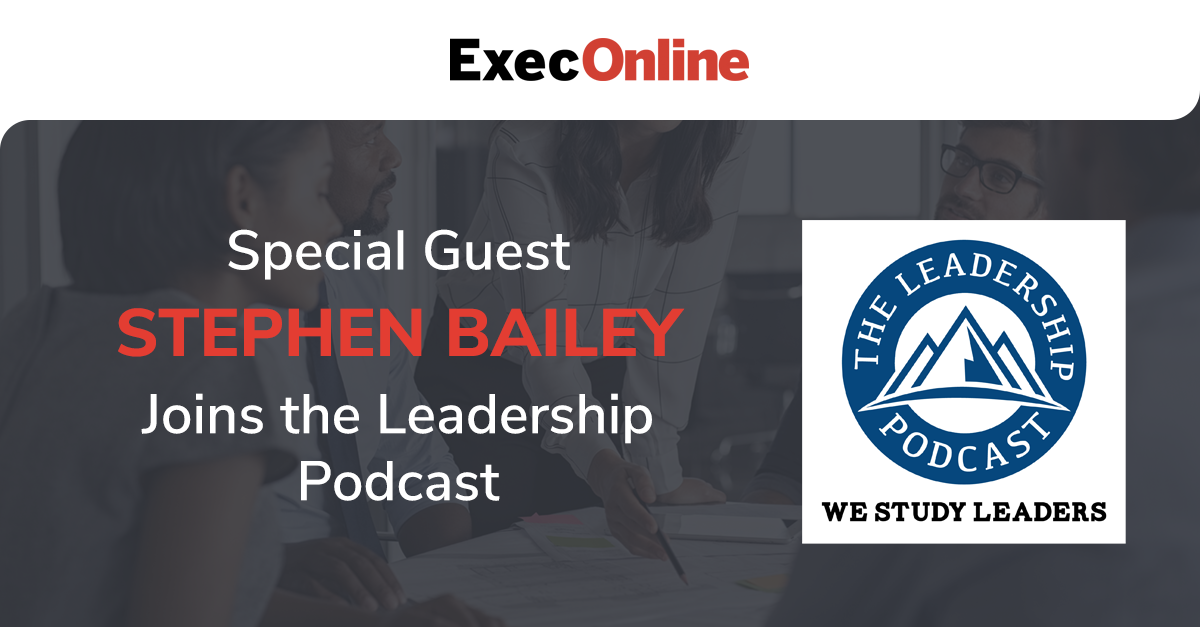 Special Guest Stephen Bailey Joins The Leadership Podcast
Stephen Bailey, Co-Founder and CEO of ExecOnline, joined Jan Rutherford and Jim Vaselopulos as the special guest in the latest episode of  The Leadership Podcast. With hundreds of episodes, Jan and Jim are experts on leadership development who interview great leaders, review the books they read, and speak with highly influential authors who study them.
Tune in to the full podcast today as Stephen dives into a variety of topics with Jan and Jim, including diversity and inclusion and cultivating talent in smarter ways.
Listen via Apple Podcast | Spotify | Stitcher